Director of Area Agency on Aging (AAA) in Erie County Pennsylvania at GECAC – since 2015.
-GECAC Planning & Development / AAA– since 1998
-FEMA (Washington DC) 1994
-Graduate of Penn State University
Member of: American Society on Aging (ASA), Nat'l Council on Aging (NCOA), National Assoc. of Area Agencies on Aging (N4A), PA Assoc. AAAs (P4A).


Susan is co-author of PATF's publication Funding Your Assistive Technology: A Guide to Funding Resources in Pennsylvania as well as PATF's financial education book, Cents and Sensibility: A Guide to Money Management.
Susan serves on the Boards of the National Disability Institute, the National Disability Finance Coalition, the PA Statewide Independent Living Council, and the Technology Subcommittee of the National Council on Independent Living. Susan and her husband are the parents of an adult son who has cerebral palsy and is an assistive technology user.
Dawn Edwards is a Regional Housing Coordinator for Self Determination Housing of PA, a program of Inglis Community Services. Dawn has over 20 years of experience in the social service field. Her previous employment includes aging and disability resources, prevention education for domestic violence and sexual assault as well as having been a student aid for children with various disabilities.

Dawn's varied employment history has given her a unique understanding of the numerous barriers some may have in accessing housing. She enjoys the opportunity to educate others on ways to increase availability and opportunity in housing for individuals with disabilities and older adults.
Michelle Sipple is the Vice President of Achieva Family Trust and has been in this position since 2015. Michelle's prior experience includes a long history working in the disability field with the majority of her years spent working in IDD Supports Coordination along with Mental Health Service Coordination and Older Adult Services.
Leading the charge to bring together Community Based Organizations with Managed Health Plans to achieve greater health and wellness for the entire population through high quality, person centered care coordination.
Former President and current Legislative Chair for the Independent Council on Aging of Erie and on Legislative Committee for PA Association of Area Agencies on Aging (P4A).
Serves on Aging & Disability Resources (ADRC)/ LINK Oversight Advisory Board SA-01. Past Federal Peer reviewer for Corp. for National & Community Service, and Current Board Vice-President of Comprehensive Care Connections (C3).

Susan Tachau is co-founder and Chief Executive Officer of Pennsylvania Assistive Technology Foundation (PATF), a statewide non-profit Community Development Financial Institution that provides education and financing opportunities for people with disabilities and older Pennsylvanians for the purchase of assistive technology. Susan is co-director of a PA Developmental Disabilities Council grant that promotes the understanding and use of generic smart home devices.
Roseanna is an Assistive Technology Resource Coordinator (ATRC) for the TechOWL Program at Community Resources for Independence (CRI). We are one of nine Assistive Technology Resource Centers in Pennsylvania that provides information and assistance, support, and advocacy assistance for the Institute on Disabilities at Temple University.
CRI covers 7 counties: Clarion, Crawford, Erie, Forest, Venango, Mercer, and Warren.
The purpose of TechOwl Programs is to assist people in obtaining assistive technology. TechOwl aims to enhance the lives of all Pennsylvanians with disabilities, older Pennsylvanians and their families, caregivers, professional staff, and the community through accessing assistive technology devices. Assistive Technology (AT) allows for choice and having the control of having independence at home, work, school, or play/socializing.
Jack has worked for the Commonwealth of Pennsylvania's Office of Vocational Rehabilitation (OVR) since 2002. This, along with 3 years Case Management/Support Coordination with persons with disabilities, 5 years Supported Employment/Job Coaching with persons with disabilities, a lifetime of being a CODA (Child of Deaf Adults), and raising a son on the Autism Spectrum gives Jack over 40 years' experience advocating and assisting persons with disabilities. He holds a Master's Degree in Vocational Rehabilitation, a Bachelor's Degree in Speech and Hearing Disorders with a minor in Education, and an advanced rating in Sign Language Communication Proficiency.
Jack has been the District Administrator of the OVR Erie District Office since 2008; he's also been OVR's NWPA Workforce Board member since 2008. Along with these, he has been involved with Edinboro University of Pennsylvania's Rehabilitation Counseling Advisory Board, Erie County Drug & Alcohol Advisory Board, West Central Center for the Deaf Advisory Board, and other workforce and community groups. He prides himself on working with customers, staff, providers, and community stakeholders in assisting persons with disabilities reach their vocational goals. Outside of work, Jack enjoys spending time with his family, being outside, and supporting his church and community through the Knights of Columbus, Elks, and other organizations.
Will Koehler PhD, LCSW serves as Chair and Assistant Professor in the Department of Social Work at Edinboro University of Pennsylvania and is President and Clinical Supervisor at Journey to a Trauma Informed Life, LLC.


His areas of research and expertise include traumatic stress related disorders, mental health concerns among LGBTQ+ individuals, treatment of children exposed to violence and abuse, and trauma-informed social work practice.

Since 2009, he has served the NW PA region as a Clinical Social Worker by empowering LGBTQ+ youth and adults with evidence-based, trauma-focused outpatient counseling. He currently provides training, supervision, and consulting services in the areas of LGBTQ+ competency, trauma-informed practices, and is an EMDRIA-approved Consultant in Training.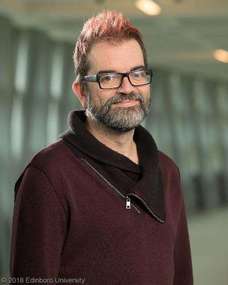 Teri Madura Connelly, PhD is a Staff Psychologist at the Erie VAMC. She earned a PhD from the University of Akron and completed a Post-Doctoral Fellowship in PTSD at the Tennessee Valley Healthcare System VA, Nashville, TN. She has worked within VHA since 2011, and has substantial work experience in the treatment of PTSD, suicide prevention, and mindfulness-based care. Dr. Connelly has been extensively trained and certified in the delivery of Evidenced-Based Practices for PTSD, including Prolonged Exposure, Cognitive Processing Therapy and Skills Training in Affective and Interpersonal Regulation. She also served as a national consultant for Cognitive-Behavioral Therapy for Depression. She currently functions as the PTSD Lead Clinician at the Erie VAMC and heads our local PTSD clinical team. She also provides a full range of psychological services to Veterans living in rural areas through our Crawford County Community-Based Outpatient Clinic (CBOC).

My name is Shannon Brown and I currently work at Erie Veterans Affairs Medical Center in the Behavioral Health Clinic. I have a passion for diversity, equity and inclusion for all and try to educate others through training and discussion-based opportunities. I'm a firm believer that if we can hate for no reason we can love for no reason too!
Born and raised in Northwestern PA, Vinny Stefanelli has enjoyed a long career in the Music, Film and the Game Industries. He began his music career as a performer and a guitar instructor at the early age of 15 yrs old. Those early years were spent studying and refining his musical skills to prepare for a move to New York City. After a number of years of living and playing music in Manhattan, an opportunity to work in the film industry appeared. Starting with a position as a production assistant at one of New York's top commercial production companies, Stefanelli was able to gain a hands-on education and experience in the film industry. This allowed him to grow in the industry as a producer of commercials, educational programs and music videos. After 10 years of living in NYC, the need for a change brought him to the decision of relocating to the San Francisco Bay Area. There he was able to continue his work in film production, and as luck would have it, SF was experiencing the period of massive growth in the adoption of the Internet (1990s). Looking to get back to Music, Stefanelli joined a small record label that was making the transition to an online presence. There he headed the Marketing department of the label and participated in the release of several albums by well known Jazz Musicians. From that point, his background in film and music allowed him to expand into the Game Industry where he worked with fellow musicians to create music and Sfx for a number of well known game companies. After 10 years in SF, Stefanelli returned to the Erie Area and resumed his work of performing and providing guitar instruction. A number of years later, he became aware of the plight of many Veterans and realized that a music program could address Post Traumatic Syndrome Disorder (PTSD) that was affecting of so many Veterans. Shortly after, he founded the Music for Veterans program that to this day continues to serve our Veterans by offering an environment Creativity and Camaraderie where a Veteran can build a healthy personal relationship with their music as well as gain strong friendships and a strong support system with their fellow Veterans.

Since 2011, Music for Veterans has been performing its mission of improving the quality of life for Veterans by providing an Environment of Creativity & Camaraderie where Veterans can build both a personal relationship with music AND valuable friendships with fellow Music for Veteran band members.
Musician/Media Producer
Founder/Director - Music for Veterans
Contact@VinnyStefanelli.com